I am THRILLED to be able to share this Bucket List opportunity with you.  I have partnered with Discovery Photo Tours to offer you an amazing small group experience in Tanzania during the great migration August 15th-24th 2020!
Many of you know I specialize in hosting some of the most amazing Polar experiences in the Arctic and to Antarctica. After experiencing Africa up close and personal for myself,  I can't help but want to bring you on this exclusive VIP safari to Africa during the Great Migration. I seem to have a thing for "A" Destinations. Not only will we see some of the most incredible wildlife on earth, but you will do it with an amazing tour company and the best guides in the business.  I don't just want to bring people to Tanzania, I want us to have a rich experience free from stress and that is why I've partnered with Discovery Photo Tours for this adventure of a lifetime.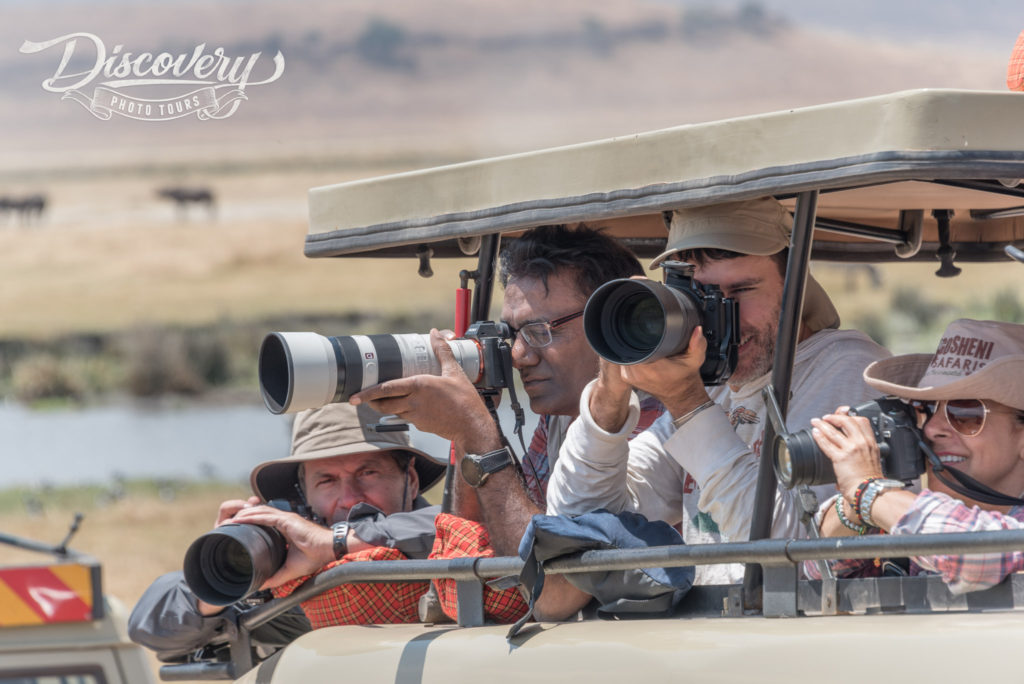 During our 10-day trip VIP tour, myself and a select group 4 guests will be working side by side. Together you will capture African wildlife in all its glory and experience the incredible wildebeest migration and so much more.
Animal highlights include…
Witness thousands of wildebeest and zebra in a frenzied stampede across the celebrated Mara river!
Photograph the BIG FIVE in their natural habitat – Lions, Elephants, Cape Buffalo, Rhino, and Leopards!
Countless beautiful birds of all colors and sizes
Antelope, Hyenas, Jackals, Warthogs, Giraffe, Cheetahs, Mongoose, Gazelles, Hippos, Crocodiles, Impala, Baboons, and many more!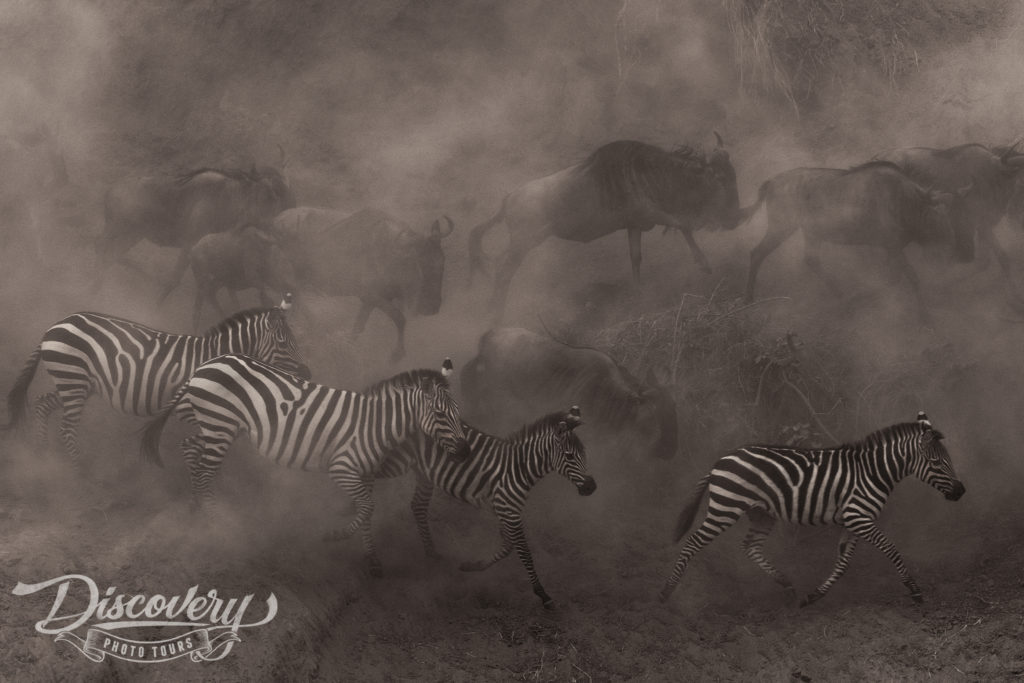 Hold on to your safari hats… You're in for a ride you'll never forget, for all the best reasons.
There are only 3 spots still available to join me on this opportunity to experience Africa and it's opportunities for amazing wildlife and culture. This is truly a bucket list trip.
Here is a small gallery from my 2018 June trip to Africa.  It was an adventure that knocked my socks off and I couldn't be more excited to offer this very special opportunity to see even more of Africa!
More Information Please!