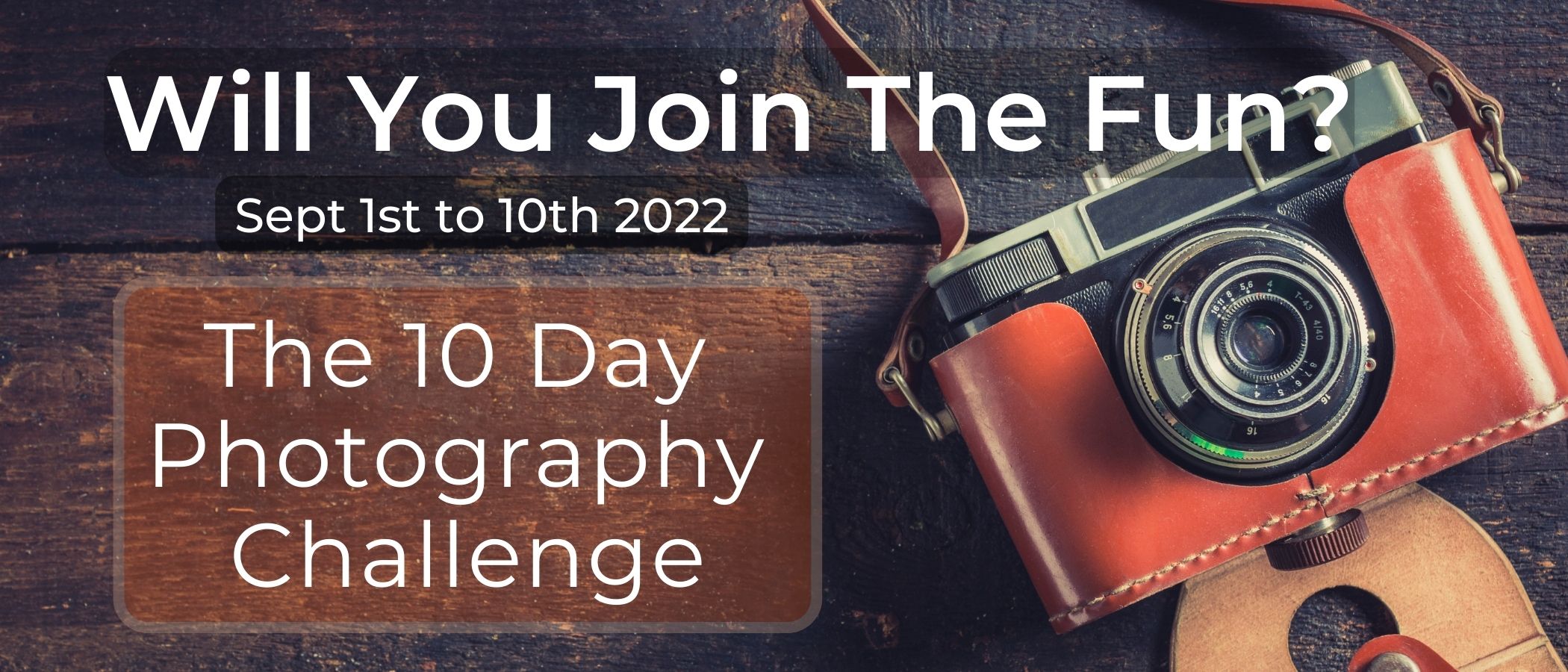 The 10 Day Photography Challenge is a fun and engaging way to level up your skill and boost your creativity within a private Facebook group of energetic photographers and photo enthusiasts!
Join on your own, or invite friends to join with you, as you receive a new challenge from me every day for 10 days. Post your results in the community and encourage others on the posts they make. Each challenge will help you build a new skill or improve a skill you already have!  At the end of the challenge you will see things in new ways and have a renewed sense of creativity and enthusiasm for photography, all while having fun!
It would be fantastic if you would like to share the challenge with your photography groups and friends, the url to share is...
https://ronclifford.com/ten_day_photography_challenge/
My 3 Promises
If you participate every day...
You will meet new friends and like-minded people in a private group of photography enthusiasts!
You will grow your skills and knowledge as a photographer or photo enthusiast!
Your images will be changed by applying the daily challenges you learn!
Win a year of membership in my online photography mentoring program!
I am giving away a one-year membership to my private photography mentorship community, "Mentorship Plus".  All you have to do is actively participate in the 10-day challenge from September 1st to 10th and you will be entered into the draw to receive the one-year membership!  How exciting is that? The winner will be announced on the final day - good luck!